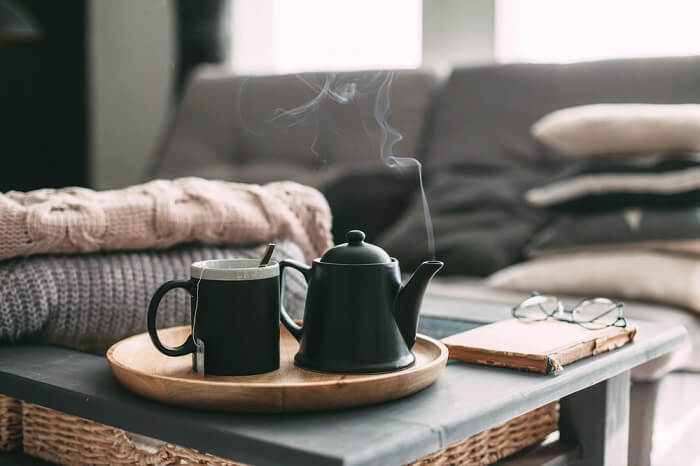 Traveling during colder weather doesn't have to mean lugging around bulky items in your bag. It also doesn't have to mean being stuck indoors or sacrificing style for warmth. With quality, conversation-starting baselayers, jackets and skirts (yes, winter-appropriate skirts!) like these pieces from Alp-N-Rock, you'll actually be praying for the thermometer to drop. The best part about sporting these looks? They're so unique you don't have to worry about running into a "Who wore it better?" situation.
VINTAGE SKI HENLEY $198
Behind every happy (and hip) skier is a great henley. We're partial to this Vintage Ski Henley for a number of reasons. For starters, it's more of a head-turner than a run-of-the-mill staple. The attention to design is in the details like a color-blocked back panel, contrasting red, gray and white stitching and Alp-N-Rock's signature patches and embroidery. This warm top features snowflakes on the sleeves, and on the back, a pair of skis hinting at what the shirt is designed for. Of course, with its unique, flattering neckline it's stylish enough to be sported at social occasions too.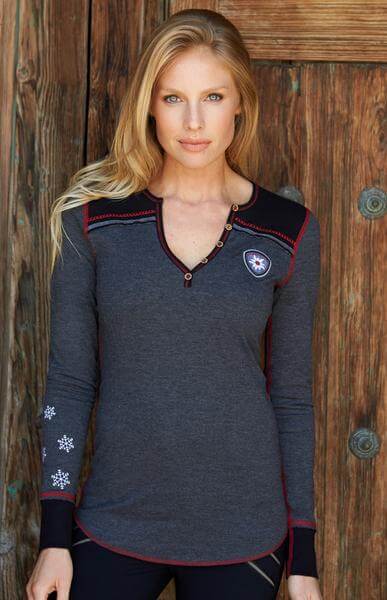 ZURICH CITY LONG COAT $468
If you're like us, you'll love this jacket so much it will pain you to coatcheck it. The Zurich City Long Coat is like other high quality down jackets in that it features 650-fill down, a fleece-lined neck and an extra-long cut to keep your bum toasty. But in addition to keeping you warm, it can also keep you on that best-dressed list. We're fans of the extra fashionable features like the snowflake zipper pull, contrasting nylon shoulder and bottom panels and Alp-N-Rock patches on the sleeve. For the compliments you'll receive alone, it's worth every penny.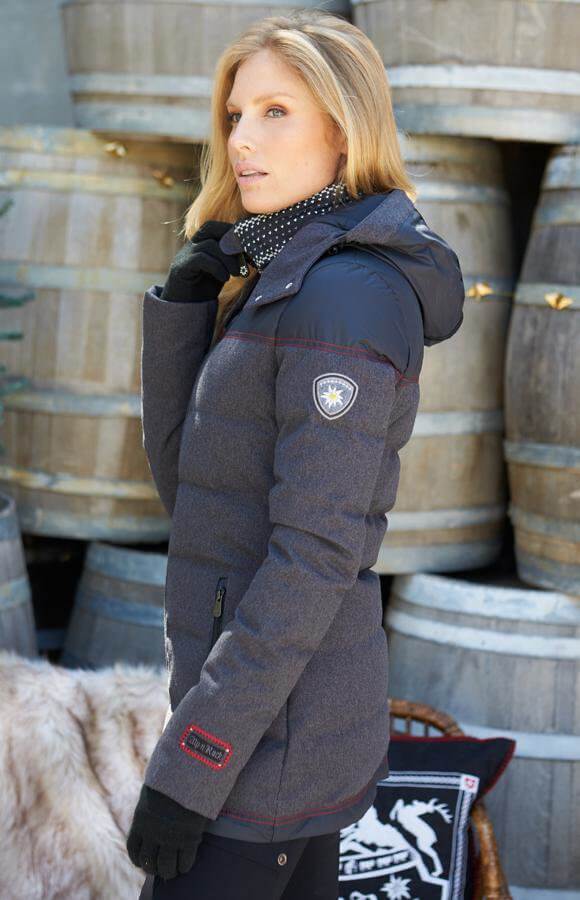 MILAN PANTS $209
For the same cost of four pairs of forgettable leggings, you can score these pants that look like they walked straight off of the catwalk in Milan and into your closet in Middle America. Except the Milan Pants are so gorgeous they won't spend much time in your closet. We love the thigh-slimming angles of the double front zippers, and the four-way stretch fabric (nylon and spandex) makes them feel as comfy as your favorite pair of legging. In basic black, they pair well with 99 percent of tops and are dressy enough to wear with heels for a night out on the town.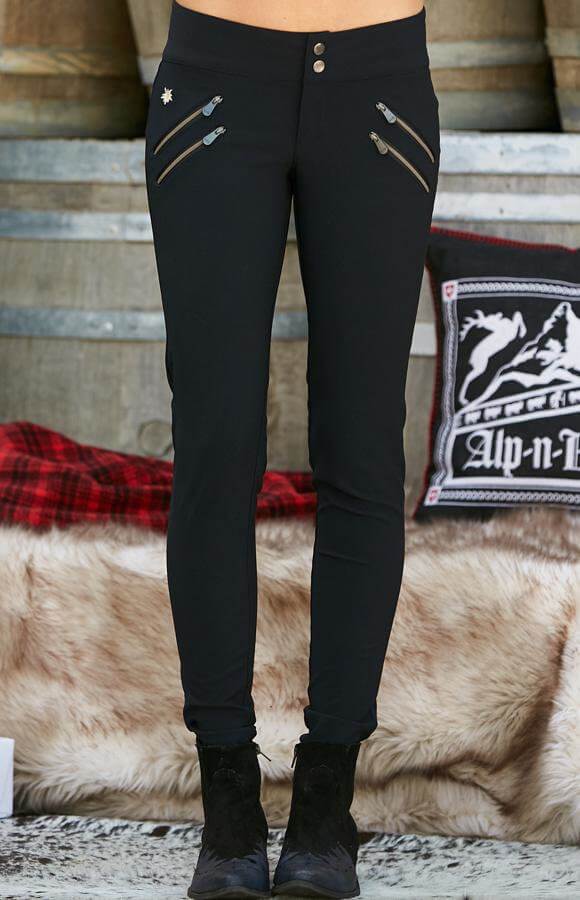 FIONA DOWN SKIRT $196
Just because our favorite summer dresses are packed away for the season doesn't mean our legs can't see the light of day. With this Fiona Down Skirt (and a pair of warm tights) you can feel dressed up without freezing to death. The skirt's fill is an eco-friendly synthetic down, and its side panels are crafted from Italian fleece. It's all black (well, Midnight), but the quilted pattern and side trim add just the right amount of detail and depth.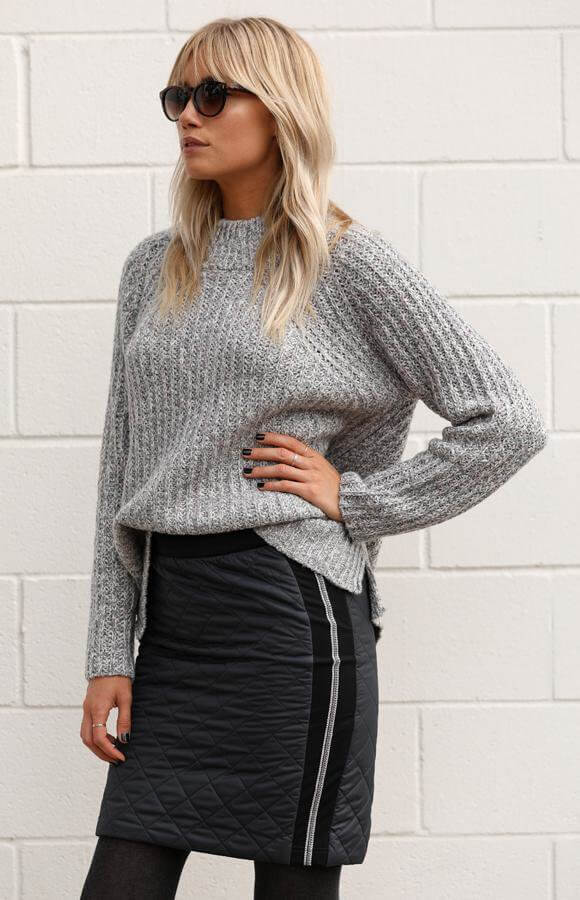 ANNIKA BASE LAYER $130
We don't know who Annika is, but we do know she has great taste. The Annika Base Layer is so soft you'll want it next to your skin. But its graphic snowflake design is so aesthetically pleasing you'll think long and hard before layering over it. Like any good baselayer it's lightweight and made from moisture-wicking fabric. We like the ¼-zip neck too because it means our hair won't get all staticky when we pull it over our heads.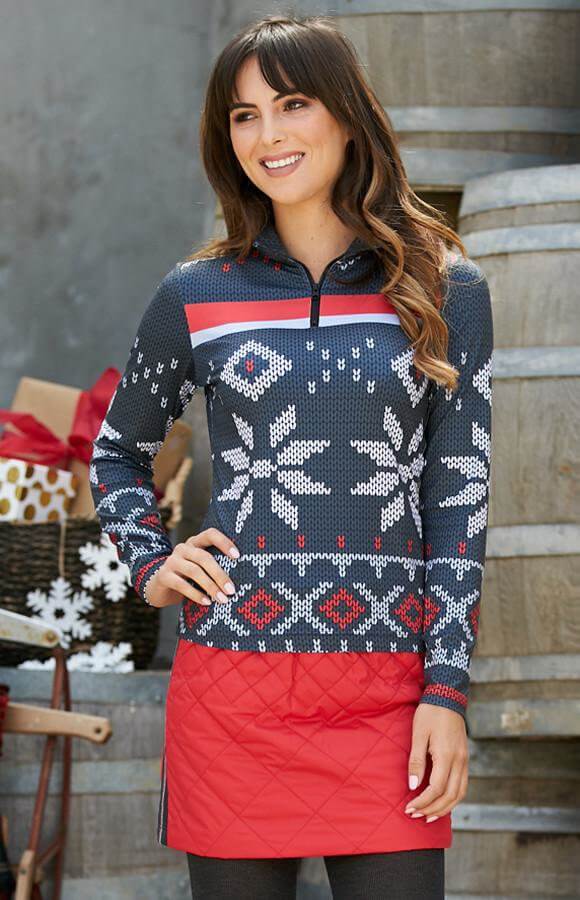 Take a look at the article here, on CatchCarri